Hi, I'm Jo Attard, Founder and Principal Consultant of PeopleEdge Coaching & Consulting. I thought I'd take this opportunity to tell you a little about PeopleEdge Coaching & Consulting and why what we do is so important  ….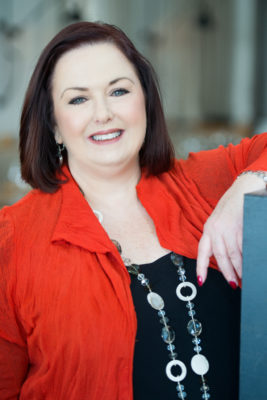 Having always worked in HR, I frequently had colleagues, staff – and others – pop into my office and sit down to have a chat about many things but mainly to do with navigating their professional lives through career management, professional branding, relationship building, managing workplace issues and navigating the corporate environment. Over time I found that as a senior HR leader in large, global corporates, executives and leaders needed someone to talk to: someone that they could trust – but this wasn't available to them through the traditional HR service as HR had moved to become a true, strategic business partner – often at the expense of providing guidance to those employees – especially senior professionals – who need it. This was needed – not only for the individuals, but organisations also benefit as they can best manage their talent pipeline – and their corporate reputation as a great employer: both elements that have a significant benefit to the bottom line if managed well.
During this time, I also became interested in professional coaching and so embarked on further study to supplement the Coach training I had previously undertaken. I felt this was important as I truly wanted to ensure I was best equipped to provide what my clients needed. I already had a Bachelor of Business and a Master's degree in Organisational Development and Training – but felt I needed more in the way of education and professional development – particularly in an unregulated industry such as Coaching – where you can put up a shingle saying you're a "Coach" – without having completed any coach training or having any qualifications at all! I'm sure you'll agree that this is somewhat fraught with danger when working with clients' minds and motivations.
I was fortunate to be accepted into the pre-eminent coach education program – The University of Sydney Master of Applied Science (Coaching Psychology) degree. This is a highly sought after program which provides strong education and underpinning knowledge in the psychology of coaching – and also develops a strong toolkit which can be drawn upon when working with clients. To supplement this, I also embarked on an accreditation process through the Institute of Executive Coaching & Leadership (IECL) – where I am an Accredited Executive Coach – having completed Level 3 Certification. I regularly participate in both University of Sydney and IECL Alumni and professional development events as well as the International Coach Federation events, to ensure my practice and knowledge remain current.
I now work with both organisations and individuals in helping them be the best they can be.
Essentially, I assist organisations in two main ways.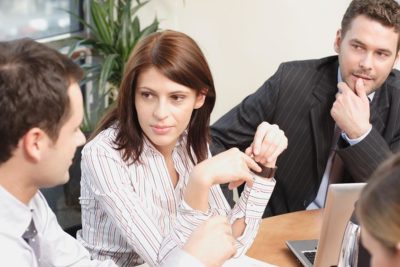 I assist organisations to best support their brand and their people when organisational change needs to be implemented. This might be through assisting with the change strategy and process, developing a new organisational structure, assisting with a process of selecting the best skillsets and people to support the new structure, communications around change, helping managers to deliver messages and supporting both impacted employees and those remaining within the organisation as they navigate the change and what may be next for them.
Why is this important? Organisations need to embark on change. Those organisations that do it well – considering their people, as well as profits, reap the benefits of strong employee engagement and strong reputation within the market. The organisation also recovers more quickly from the change meaning that business continues and grows as a result. There is a direct correlation between employee engagement and profitability – and this is borne out best when organisations are recognised by their employees as "looking after them".
The second way I assist organisations is by helping them to manage their talent pipeline by providing their employees with Coaching. Coaching may be for a variety of purposes from career management through to professional presence and branding through to improving leadership capability and navigating the corporate landscape. This way, the organisation can ensure that they have the right people with the right skills in the right role (or ready for their next role) as they are needed. There is significant evidence to suggest that by engaging an external coach, senior professionals are more likely to engage in the process of coaching – as they feel that there is true objectivity and confidentiality offered by the external coach – which may not be perceived through coaching by an internal coach.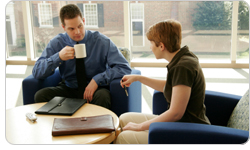 I work with people to help them achieve their professional goals – be they career, leadership or excellence in some other aspect of their professional life. Working one on one with my clients, I am able to help them overcome barriers that stop them from achieving their goals. It may be about finding a career that truly makes them excited to go to work, or achieve a career change that will provide them with greater flexibility. Or, it may be helping to build a networking strategy that will help build their professional profile or deal with changes or difficulties in the workplace that stop them from being at their best. Or, it may be developing leadership capability to make them job ready for that next promotion!
And speaking of that promotion – did you know that missing our on a promotion or new role at age 40 that will move your salary from $200,000 to $250,000 per annum will mean that you'll leave $1,000,000 on the table at age 60? You need to be "job ready" constantly. A regular "Career Health Check" can help you achieve that!
The success of my clients is paramount – whether it's helping an organisation navigate change or an individual finding their career passion – or securing that role that they really want. I truly believe that we provide an invaluable service to both individuals and organisations – wanting to be the best they can be …
There are lots of new things about to happen in the world of PeopleEdge! I just wanted to start off by giving you a flavour of what we do – and why it's so important to me – and how you can benefit from engaging a PeopleEdge Coach.
Why not contact me to learn more about how PeopleEdge Coaching & Consulting can help you be the best you can be …….
To your success, 
Jo