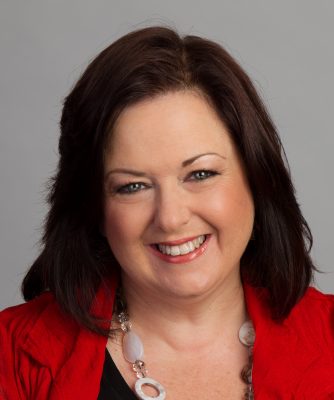 Jo Attard is the principal and owner of PeopleEdge Coaching & Consulting. With extensive experience in business, in both senior executive roles and as a coach and consultant across a wide variety of industry sectors, Jo's experience and professional qualifications have allowed her to work with people of all levels within organisations, across all settings, from the factory floor to the executive office.
Known for her pragmatic and commercial style whilst maintaining approachability, Jo's career has spanned large, global corporates, to smaller organisations in both the not for profit and corporate sectors. She has worked for such iconic organisations as Sydney Water, Nestlé, Orange Business Services, GE, Nokia Siemens Networks, Boots' and National Australia Bank; across sectors as diverse as utilities, FMCG and manufacturing, property, media, technology and financial services. She also works as a Sessional Academic at Macquarie University in the Faculty of Business & Economics.
Having spent over twenty-five years partnering businesses internally, Jo's passion for organisational, executive and leadership coaching and career management has driven her to her own coaching and consulting practice, PeopleEdge Coaching & Consulting.
Committed to ongoing, professional development, Jo has obtained the following formal qualifications:
Bachelor of Business
Master of Organisation Development and Training
Master of Applied Science (Coaching Psychology)
Accredited Level 3 Organisational (Executive) Coach, Institute of Executive Coaching and Leadership.
Jo is also an active member of:
Member of the Australian Institute of Company Directors
Fellow of the Australian Institute of Management
Certified Professional Member of the Australian Human Resources Institute
The University of Sydney Coaching & Mentoring Association
International Coach Federation
Examples of Recent Assignments:
Executive Coach to a number of new and experienced CEO's
Preparing candidates for Board Appointment applications
Career review and exploration of options for mid-career individual seeking both challenge and balance.
Career review for senior executive, recently displaced having returned from an overseas assignment. Included review, résumé development, networking strategies, interview practice and setting up for success in the new role.
Coaching of a new leader in setting up for success in new role.
Coach and confidante to senior leaders who had reached a stalemate in current organisation, mainly around personal effectiveness, influencing and leadership style.
Mentor to a number of HR professionals, including to a University of Sydney second year Commerce undergraduate through the Women in Business & Finance program.
Development of Strategic Leadership Agenda in concert with a senior leadership team to allow them to work more collaboratively as a team
Consulting services for senior executive search and organisational structure.