I have been working with CEOs and senior executives to improve their chances of finding success.  This blog features some helpful ideas and tips as well as some key insights from my recent chat with Sam Mostyn, Chair Citibank Australia and Carriageworks, NED Virgin Australia, Transurban, Mirvac and Sydney Swans.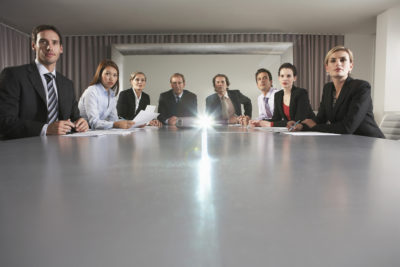 For every high profile board member who is named and shamed in the media, there are thousands of individuals who give up their time to support and set the direction of organisations, as paid or unpaid board members.
Joining a board can be one of the most enriching and fulfilling professional experiences, but sometimes, entry is often seen as exclusive and related to who you know rather than what you can bring to the table.
The truth is that just like planning your career, joining a board takes strategic thinking, preparation and focus and the good news is that it's never too early to start.
I often work with senior executives and those with a wealth of professional experience who are transitioning from full time work or who are looking to do something to enhance their current career, either from an interest or professional development perspective.
Here are a few insights that I have gathered to assist my coaching clients to achieve board memberships that might also help you with your ambitions.
Know yourself
If you want to serve on a board, it's an absolute necessity that you have a thorough understanding of yourself.  In saying that, I mean you must understand your strengths and recognise your weaknesses. Boardrooms can be a tense environment.  If you don't have a total grasp of what you can add and fully understand your professional ability then you are starting on the back foot.
Like a lot of professional skills, serving on a board requires an ability to cultivate relationships. Concise communication is key, as is being able to give and take criticism. It's important to evaluate these skills in yourself to ensure that you're ready to be an effective board member.
Gain the support of your immediate reports
Making your intentions clear from the get-go is a crucial step towards gaining acceptance on a board. If you are employed in a busy and/or high-pressured role, ensuring that you have the support of the CEO or your immediate report is critical.  Also, if you are self-employed consider the impact of your decision on your business and the time it will take you to fulfil both roles effectively.
Utilise your professional network & widen your horizons
It's impossible to go it alone, so utilise your network for assistance.  For example, a simple email can lead to multiple avenues that may just result in your appointment on a board. You would be surprised at just how willing most of your contacts are to help you out. Also, reach out to others that have board experience and get their tips, ideas and suggestions.
Start to contemplate who within your professional network can provide the references you will need as part of your board application.
Consider joining an organisation like the Australian Institute of Company Directors (AICD) and attend their networking events to mingle with other board members.
Make an informed decision & do your research
Before you do anything, make sure that joining a board is definitely what you want to do. While the experience will no doubt be rewarding, it goes without saying that you may be faced with additional stress and adversity throughout your tenure.
Joining a board does come with responsibilities, including possible negative impacts on your professional reputation should things go wrong, so do your due diligence.  Ensure you understand your role on the board, and undertake some education around the governance responsibilities, as well as the relationships on the particular board you're looking to join. Weigh up the pros and cons of each board when you're considering your application and thoroughly check out the organisation's history.
Enlist expert help
As part of my career management and coaching services I often work with executives that are looking at board membership as the next step in their career growth.
Career coaching can help you identify what you want to achieve by investing your time in board work.  It can also help you think about:
What types of organisations (profit / NFP / industry) may be a good match for your capabilities
How to go about joining a board: utilising your networks in a strategic way, the mechanics of how to get onto a board
Finding something that will ensure you don't overcommit your time as your Board duties will become a chore rather than a motivating positive to your career.
Sam Mostyn's insights
I was also recently thrilled to be invited to attend a luncheon with well-known Board member and senior executive Sam Mostyn where I asked about her tips for board success.
She stated that it was worthwhile having a Sponsor rather than a Mentor.   A sponsor is a more active supporter / advocate, and will do things like introduce you to relevant people who will assist you in getting onto a board, provide you with guidance around writing a CV that will be suitable for board positions (rather than employment) and be a sounding board, offering guidance around development of capabilities required as a board member, as well as a safe place to go should you have issues to navigate with the board.
She also said that when choosing a board it's important to feel that it is an area not only that you can contribute to, but also that it is an area of passion for you. It's important to recognise the difference between the role of governance of a board and the "executive" roles of "doing". If you're more passionate about the doing perhaps an initial step would be to join an "Advisory Board".
In order to prepare for a board role it is important to recognise your strengths and what you bring to the role, as well as undertake some development through organisations such as the AICD or The Governance Institute focusing on the area of governance in particular.  This will help you understand the processes, language and other elements that will make you immediately valuable to the board.
If you're looking to lock down a board spot in 2018, contact me today on +61 (0)418 438 267 or via this link to start your preparation.