So, you've applied for your dream job. You're convinced that you have everything they want in the successful candidate. You've been called by the recruiter, called in for an interview. It went well. You're called in for an interview with the company. And another interview. As each stage progresses you're more and more invested in the role – and more and more convinced you're the only one who has all that the organisation is looking for. Who could be more qualified? Surely nobody! You may even be called to provide referee details and sign up to a background checking process.
And then it happens. You get the call "sorry, I don't have the news you were waiting for" come the words down the phone and you're devastated.
What do you do next?
What you do next will work either for or against your efforts to find your next dream job.
1. Get Feedback
Ask the hiring manager / decision maker for real feedback on the specifics as to what you can do in order to get that job (or one like it) next time. It may be as simple as a comparison between you and the successful candidate. Or it may be that there are some real areas which you would do well to develop further. Ask probing questions of the hiring manager – don't just accept the "it was close, you were good, but the other candidate was better" line. You want (need) to know what you can do to get the job next time.
If psychometric assessments were involved, seek feedback from the psychologist who administered the assessments. Ideally do this before you arrange feedback from the hiring manager, you can then reconcile the feedback from the two and make sense of it.
Put an action plan together for your development post feedback – and act on your action plan.
2. Continue Networking
As we know, particularly when it comes to senior roles, we're more likely to find our new gig through networking rather than applying for roles. Even if you apply for a role, you're more likely to be considered to be a preferred candidate if you are known to the hiring manager or decision makers (or even, dare I say it, recruiters!) before your application comes through. And, in fact, through networking, you may even be "invited to apply". Ramp up your networking efforts: they will be valuable as you move into your new role anyway.
3. Continue Applying for Roles
It's natural as we're working through an application process, particularly one that's going well, to drop our activity around both applications and networking, and put all our efforts into securing the role that's going well. Big mistake. If it doesn't end in a job offer, you've essentially put your search on hold whilst you been looking at this role – and getting your heart set on it. You have also potentially missed other opportunities. All things that can affect your self belief and motivation, which can ultimately work against you. Lesson to be learned. Don't put all your eggs in one basket! Keep applying for roles, no matter how close you think you're getting through the process for one role.
4. Get help in "regrouping" and moving forward
Don't be too proud to seek out help. Career management coaches can provide one on one support through your job search efforts and can be an invaluable source of guidance, tools and techniques, motivation – with the added bonus of keeping you on track with your activity. Remember, activity breeds activity – funny how we tend to get multiple job offers at one time when we have multiple activities on the go. Applications, networking meetings, LinkedIn activity – whatever. It seems to happen that way.
PeopleEdge Coaching & Consulting is a management consulting firm with expertise in career management for executives. With significant experience in helping senior executives transition to their next role and develop career management strategies so they don't leave money on the table, PeopleEdge works with executives to provide bespoke solutions that work. Research shows that executives who utilise the services of a Career Management expert transition to their new role significantly faster than those who do it alone. It's important to gain perspective and support from someone who's there for you.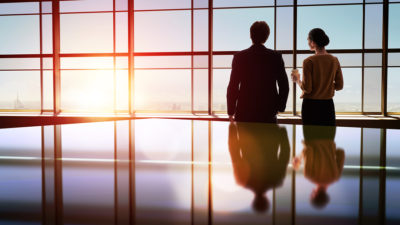 For more information, contact Jo Attard, PeopleEdge Coaching & Consulting, on 0418 438267 or joattard@peopleedge.com.au.
www.peopleedge.com.au
PeopleEdge Coaching & Consulting: Helping you be the best you can be.